3 Reasons to Continually Maintain Building Fire Dampers
June 27, 2021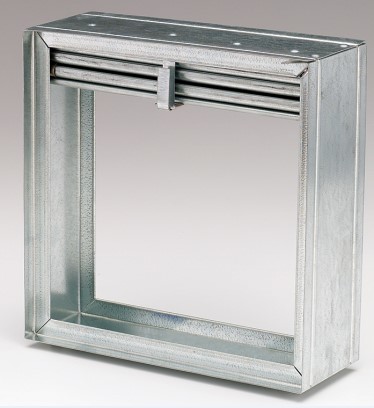 Fire dampers prevent the spread of fire through heating, ventilation and AC ducts and are a critical component in the overall safety of a building and its occupants. We know that fire dampers are often put in hard-to-reach places. It's easy to forget about them until your next inspection, but you put your facility at risk if you don't maintain fire dampers.
Here are 3 reasons why preventive maintenance is critical for fire dampers:
1. A regular cleaning of your fire dampers could potentially save your facility thousands of dollars.
When a fire damper is dirty or blocked with debris, it may not close in the case of a fire. This could lead to the fire spreading through your air ducts with nothing to block its path, causing damage to your facility.
2. Construction in your facility could cause fire dampers to malfunction.
Move fire dampers away from facility construction zones. If your fire damper is damaged, it may not close. Since the whole point of a fire damper is to close to prevent the spread of fire or smoke, it becomes useless if out of alignment or damaged.
3. When you check and test your fire dampers regularly, inspections will go smoothly.
Understand your testing requirements before fire damper maintenance and before each inspection. This will help you understand what to look for and maintain throughout the fire damper's lifetime.
Click here for more information about testing and maintenance of fire dampers.
// about the author
Kelly Patterson is a lifelong learner and the marketing director at the Hoffman family of companies. There is nothing she likes more than talking about commercial HVAC systems and extraordinary customer service.